Named after a type of cast-iron cooking pan in use for centuries in Mexico, and often passed down through generations in the same family, COMAL is rooted in the authentic and traditional, but injected with its own modern, inventive spirit. Here, you'll dine on braised short rib with cacao broth, along with a selection of the freshest ceviche and crudo prepared in our live-action Raw Bar.
#1 Best Restaurant in Los Cabos, USA Today
Mood is up beat, refreshing and contemporary
Oceanfront setting
Open 7am – 11am daily for breakfast and 6:00pm -10:30pm daily for dinner; bar open from 5pm – 12am daily
With the Sea of Cortez as the dramatic backdrop, and mood lighting from a wall lined with flickering candles, COMAL is undeniably romantic. If you're booking dinner for two, request one of the tables closest to the water for unobstructed sea views.
Awards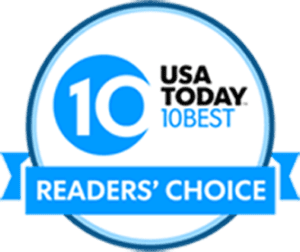 USA Today 10 Best
Comal – #1 Best Restaurant in Los Cabos 2019
What people say
William Perez

What a beautiful restaurant. The atmosphere was intimate yet open at the same time. The ceviche was fantastic! One of the best ceviches I ever had. It was so good! I really liked that it was a covered outdoor area, you were in the shade but still got a great breeze from the ocean. It was a great indoor/outdoor environment to be in, great spot!
---