Cocina del Mar restaurant, bar and lounge is perched atop striking cliffs overlooking Esperanza's two private beaches and will take you on a culinary journey through the Sea of Cortez and Cabo's verdant farms. Enter a buzzing lantern-lit bar and lounge that invites you to linger over hand-crafted cocktails before sauntering down to dinner above a cascade of oceanfront terraces kissed by white-capped waves. An outdoor exhibition kitchen is alive with energy, a perfect spot to engage with chefs and explore bites of coastal Baja cuisine and regionally inspired cocktails beside a glowing wood fired oven.
Breakfast, Lunch & Dinner | 7:00 am – 10:00 pm

Bar 5:30 pm to 12:00 am

Cabo's most spectacular place to dine—set on a rocky promontory surrounded by the crashing waves

Exquisite variety of just-caught seafood prepared to let the vibrant natural flavors shine through

Mood is romantic and celebratory
True to its name, Cocina del Mar prepares wholesome, deeply satisfying dishes that celebrate the sea surrounding you on all sides. It's a rarefied dining experience that inspires lingering past sunset as you feast on charred octopus, grilled grouper in a raw-ripe tomato sauce, and lobster fettuccine while basking in the rhythm of the waves and the glow of lantern light.
Awards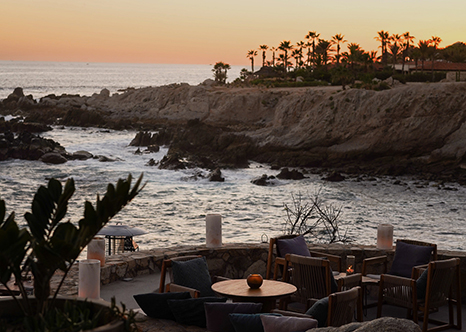 InMexico Magazine
Best Dining with a View; Best Romantic Restaurant; Best Resort Bar and Best Chef - 2020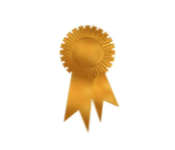 OpenTable
Best 50 Restaurants in Mexico 2023
---