Dine at Esperanza
A creative take on local Baja flavors
Culinary Experiences
At Esperanza, there really is something for everyone, from kids' cooking classes to oceanfront oyster and clambakes to digging for chocolata clams (locally known as "seafood candy"), we make it easy to come together over delicious, authentically prepared bites and drinks.
With blissfully sandy shores and stunning views to the Sea of Cortez, Esperanza offers a variety of unforgettable beach dining experiences. Allow us to curate a private romantic dinner for two, or a beach-front group celebration. Our Baja beach stage is forever set for your enjoyment.
Relax in seaside luxury in one of Esperanza's two, two-story open-air beach palapas as the sound of waves gently washing the shore wafts in the cool breeze.
Let our culinary team take you in a journey through Mexican cuisine and the traditional flavors from our region, with this interactive cooking classes.
---
Awards
Readers' Choice
Voted Best Restaurant in Cabo 5 years in a row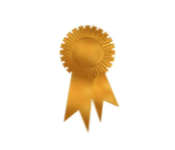 Pinnacle Customer Experience Award
Voted Best Restaurant in Cabo 5 years in a row
Diners' Choice Award 2018
Voted Best Restaurant in Cabo 5 years in a row
Michelin Star Rated
Voted Best Restaurant in Cabo 5 years in a row
---