Dine at Esperanza
A creative take on local Baja flavors
Casual outdoor dining at its finest. Savor authentic Mexican dishes from vibrant ceviches to crisp tacos cooked in our open-air exhibition kitchen or enjoy a margarita surrounded by the swaying palms at our swim up bar.
Lunch 11:00 am – 5:00 pm | Dinner 5:30 pm to 10:00 pm

Pool Bar 9:00 am to 6:00 pm

Mood is beachy casual

Beach Side

For a casual take on family meal time, we invite you to dine under swaying palms at La Palapa.
View Details
Situated steps from our infinity-edge pool, this casual outdoor spot serves salads including an avocado- and kale-packed superfood salad, sandwiches, soups and other light lunch fare.
Lunch 11:00 am – 5:00 pm

Bar 9:00 am to 6:00 pm

Poolside

Mood is resort casual
View Details
Wander to Las Estrellas for an enchanting Mediterranean-infused epicurean experience the whole family will enjoy. Planted amid Esperanza's verdant garden and adjacent to our bocce ball court, allow your senses to take flight in this idyllic open-air gathering space serving lunch, dinner, and Sunday breakfast under the soothing shade of indigenous fruit trees while you enjoy live music. Feast on dishes bejeweled with vibrant sun-ripened vegetables and herbs handpicked from the garden, from buttermilk stracciatella and herbaceous salads to velvety truffle and black garlic mushroom risotto, or select from a variety of classic artisan pizzas prepared in the crackling wood-fired oven. At Las Estrellas, become swept away by the charm of garden dining while creating heartfelt memories with loved ones.
Daily Lunch 11:00 am – 5:00 pm | Dinner 5:30 pm – 10:00 pm | Bar: 9:00 am to 10:00 pm

Sunday Breakfast 7:00 am – 11:30 pm

Mood is beachy casual

Poolside
View Details
Kids Eat Free This Summer
Some of the most treasured family moments happen around the table. This summer, summer family mealtime gets a little sweeter.
Learn More
Culinary Experiences
At Esperanza, there really is something for everyone, from kids' cooking classes to oceanfront oyster and clambakes to digging for chocolata clams (locally known as "seafood candy"), we make it easy to come together over delicious, authentically prepared bites and drinks.
With blissfully sandy shores and stunning views to the Sea of Cortez, Esperanza offers a variety of unforgettable beach dining experiences. Allow us to curate a private romantic dinner for two, or a beach-front group celebration. Our Baja beach stage is forever set for your enjoyment.
Relax in seaside luxury in one of Esperanza's two, two-story open-air beach palapas as the sound of waves gently washing the shore wafts in the cool breeze.
Let our culinary team take you in a journey through Mexican cuisine and the traditional flavors from our region, with this interactive cooking classes.
---
Awards
Readers' Choice
Voted Best Restaurant in Cabo 5 years in a row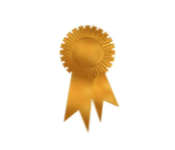 Pinnacle Customer Experience Award
Voted Best Restaurant in Cabo 5 years in a row
Diners' Choice Award 2018
Voted Best Restaurant in Cabo 5 years in a row
Michelin Star Rated
Voted Best Restaurant in Cabo 5 years in a row
---