Experiences at Esperanza
Go home with a story
From whale watching in the gentle waters of the Sea of Cortez to horseback riding through a deep desert canyon, Baja California is a world of contrasts that beckons to be explored.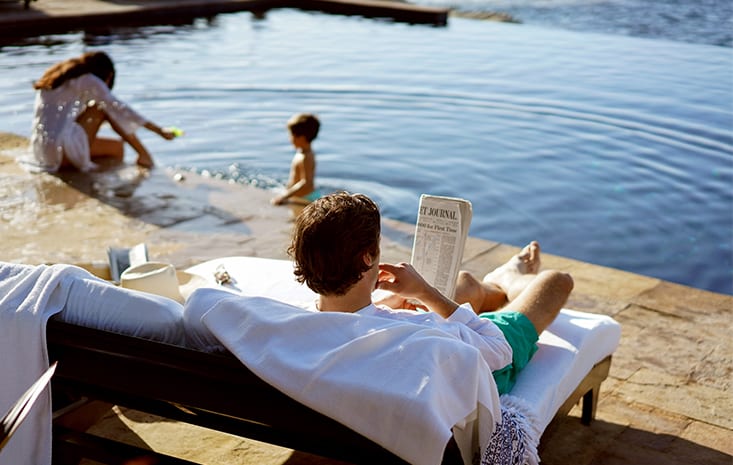 Monthly Activities
Offers
Every Fourth Night On Us + $1,000 Credit in a Villa
For every three nights you book in a villa, enjoy an extra night on us plus $1,000 resort credit. Awaken to rustling palm fronds and gentle sea breezes in Los Cabos, then adventure anew in a world of wondrous contrasts. At Esperanza Resort, you can ride an ATV through vast desert canyons and sand dunes. Or dine al fresco from the privacy of an oceanfront cabana or have our chef prepare sumptuous meals in your villa. Savor every extraordinary vista, and feel a renewal of spirit and soul.
Offers
Limited Time - Third Night On Us + Resort Credit
Feel the warm sun on your skin this winter, and the spirit of adventure in your soul. Rebalance your spirit, senses and soul in your two-story open-air beach palapa as the sound of waves gently washing the shore wafts in the cool breeze.
Offers
Couples' Journey to Baja's Bounty
Experience local heirloom ingredients and flavors, equally balanced by elements of mountains, desert, and sea. From a cooking class that dives into traditional regional cuisine to a mezcal and tequila tasting in Esperanza's very own Agave Garden, our talented gastronomy team will take you on a journey of Baja's most important culinary traditions.
Offers
Book in Advance
Book a spa treatment online and enjoy a 10% discount.