Family vacations at Chileno Bay
Create Moments of Family Holiday Magic in Los Cabos
When is a family holiday truly exceptional? When it's filled with moments of true family connection. At Chileno Bay, we make it easy for everyone to come together over unique local experiences, all with Cabo's most tranquil beaches as the unforgettable backdrop. Take a thrilling sail on a Hobie Cat, marvel over magnificent rock formations on a sunset cliff hike, and visit our magical rendition of Santa's North Pole workshop for crafting festive ornaments and decorating holiday cookies.Cap it all with a celebratory meal to remember at COMAL overlooking the dramatic Sea of Cortez. From spacious suites to sprawling oceanfront villas, our accommodation options will suit families of any size, while a host of holiday experiences ensure a fun-filled, festive time for all. Get into the spirit of the season in beautiful Baja.
Babysitting services available

Flexible accommodation options sleep up to 12 with complimentary cribs and rollaway beds for kids under 12

View our Family Gallery
---
Family Experiences
Spark a sense of wonder with outdoor excursions on the beach and cultural immersions tailor-made for young explorers. Strike the ideal mix between family moments together and having your loved ones enjoy kids- and teens-only experiences.
Pescaditos Kids Club | 4 to 11 year olds
Enjoy that much-needed couples time—while knowing your kids are making the most of Cabo making and flying their own kite, crafting a piñata and collecting seashells at the shore. Designed for young explorers, our Pescaditos Kids Club offers fun-filled games and activities for guests age 4 to 11. From piñata- and puppet-making to slime- and soap- making, kids will be engaged and entertained.
Game Night –Join in the action for a Nintendo Switch evening full of friendly competition with the latest video games, the perfect way to unwind after a long day in the sun. | The evening includes dinner and dessert. | Thursdays | 6:00 pm to 8:45 pm | $120 per child Reservations required with 24 hours notice.Join in the action for a Nintendo Switch evening full of friendly competition with the latest video games, the perfect way to unwind after a long day in the sun. | The evening includes dinner and dessert. | Thursdays | 6:00 pm to 8:45 pm | $50. per child Reservations required with 24 hours notice.
Popcorn Night – Drop the kids off for movie night at our cinema. The evening includes popcorn, dinner and dessert. | Fridays | Cinema | 6:00 pm to 8:45 pm | $120 per child Reservations required with 24 hours notice.
Pajama Party – Our youngest guests are invited to dinner, games and dancing, followed by a movie cuddled underneath cozy blankets. | Saturdays | 6:00 pm to 8:45 pm | $120 per child Reservations required with 24 hours notice.
Escondite Teens Club | 12 to 17 year olds
Escondite Teens Club is where guests age 12 to 17 can cut loose and socialize with other teens in a relaxing lounge environment furnished with bean bags, or discover a variety of games, board games and books. Compete in pool, foosball or ping pong matches. For gamers, we have the newest XBOX X and Playstation 4.
Open daily from 9:00 am to 9:00 pm
Just for young adults age 12 to 17
Studio Eminence Photography
Capture your Cabo experience with a complimentary photoshoot. One of Cabo's leading photographers, Studio Eminence, is now offering a complimentary 45-minute photo session as part of your stay. Whether you are on a romantic getaway in paradise or with your family parading in the sun, their photographers will be there to capture the spectacular moments that you will cherish for years to come.
On-site, sunrise to sunset 7 days per week
Images ready to view the following day
A la carte, digital and print packages available for purchase without obligation
Hair and makeup services available
Private Cinema Experience
Our 21-person state-of-the-art movie theater, equipped with a high-definition screen, 12 speaker Dolby Atmos surround sound and intelligent Savant system, can be all yours for the ultimate date or family-fun night. Sit back and relax in our plush, reclinable leather bucket seats, indulge in popcorn from an old-fashioned popper and take in a title of your choosing from a selection of the latest film releases.
Every Thursday, 6:00 pm | A different movie every week | $30 per person
Pop-up cinema: check the schedule for your favorite sporting events and TV shows
$350 up to 8 guests | $30 for each additional person | Maximum capacity 21 people | Cinema menu available
Popcorn, candy bar and soft drinks included
Off-Site Adventures
From snorkeling past vividly-hued coral reefs just beyond our door to horseback riding through a deep desert canyon, Baja California is a world of contrasts that beckons to be explored.
Horseback Riding
Camel Riding
Hiking
ATVs in Desert Canyons
Jeep Tour through the Outback
Making Spirits Bright
Holidays at Chileno Bay
Learn More
---
DINING EXPERIENCES
Mexican-Inspired. Simply Delicious.
Family dinners have never been better than with a personal chef curating a menu just for you and your loved ones in the comfort and privacy of your villa.
Go big and gather the family to celebrate with an extraordinary Sea of Cortez backdrop.
---
Just For Parents
Family vacations are as much about savoring incredible moments with your little ones as they are about carving out quiet time for the adults. Connect and reconnect as a couple, or just indulge in that much-needed alone time. With our kids' and teens' clubs, plus trusted babysitters on-hand, every family can find their perfect balance.
Slip away for self-care and uncover the best version of yourself at THE WELL at Chileno Bay, our captivating one-stop destination for wellness seekers. With a highly individualized approach to mind-body well-being, begin your transformative journey alongside a designated Health Coach and set out on a tailored itinerary of healing rituals, East-meets-West treatments, mindful movement sessions, and nutrition offerings. Unwind in the sacred Bathhouse, Nap Garden, and Therapy pool while embracing the welcome respite from everyday life along the pacific shores of Los Cabos.
Discover Mexican agave spirits with a lesson on one of its most culturally significant traditions: agave. Chileno Bay's renowned mixologists will guide you on the Agave Journey, which explores the multiple origins, methods and chemistry profiles that make tequila, mezcal and sotol distinct. As unique as each spirit, the journey itself is curated to each guest based on previous knowledge, palate preferences and interests.
---
---
PERFECT STAY OPTIONS + OFFERS
At Chileno Bay, families of any size will find the ideal arrangement with spacious one- and two-bedroom suites to sprawling three, four, and five-bedroom villas. From 1,300 sq. ft. to 9,000 sq. ft. of indoor-outdoor living space, there's plenty of room to connect and relax after a thrilling day of playing under the Baja sun. Make family time extra special as you refresh in your own private plunge pool or entertain around your gourmet outdoor kitchen.
One-bedroom suites can be paired with an additional room to create private, two-bedroom accommodations with a lock-off, giving the whole family plenty of space to spread out. Contact 844-239-8006 for two-bedroom options.
Contemporary two- to four-bedroom villas provide all the unmistakable comforts of a family home—gourmet kitchen included—along with dramatic terraces that merge indoor and outdoor.
Our striking three- four- and five-bedroom Sky Villas are designed with family living in mind. With fully equipped kitchens, ample indoor and outdoor communal spaces, including expansive rooftop terraces with a private pool, and dedicated butler service, the best of Baja is yours to enjoy.
---
Family Amenities
Complimentary Gear
From cribs to baby amenities such as high chairs, baby monitors, and pack-and-plays and more, we have a wide range of gear to make your stay with us like staying with family.
Kids Menus
Our world-class dining team takes great pride and care in crafting its kids' menus, incorporating extraordinary ingredients from local producers. We can also work with you to accommodate allergies, sensitivities—or the particularly finicky palate.
Childcare
Relax and reconnect as a couple while knowing your kids are stimulated and well-looked after by our highly trained and professional childcare staff. Childcare is available by the hour or overnight.
H2O Cave
At the H20 Cave, our on-site sports activity center, expert guides are on hand to help you choose from our wide selection of watersports equipment, including ocean kayaks, snorkeling gear, YOLO boards and more—all complimentary.
Family-Friendly Pools
Two sections of our striking three-tiered infinity pool are dedicated to families and kids. In the Family Pool, shaded cabanas await parents in need of rest as they keep a watchful eye on their kids, while in the shallow Kids' Pool, even the youngest family members can paddle, splash and play safely.
Special Kids' Amenities
Welcome and birthday amenities are tailored to kids, ensuring even the smallest travelers feel like valued guests.
Start Planning
Your One-of-a-Kind Family Adventure Begins Here 844.207.9354
Inquire
Awards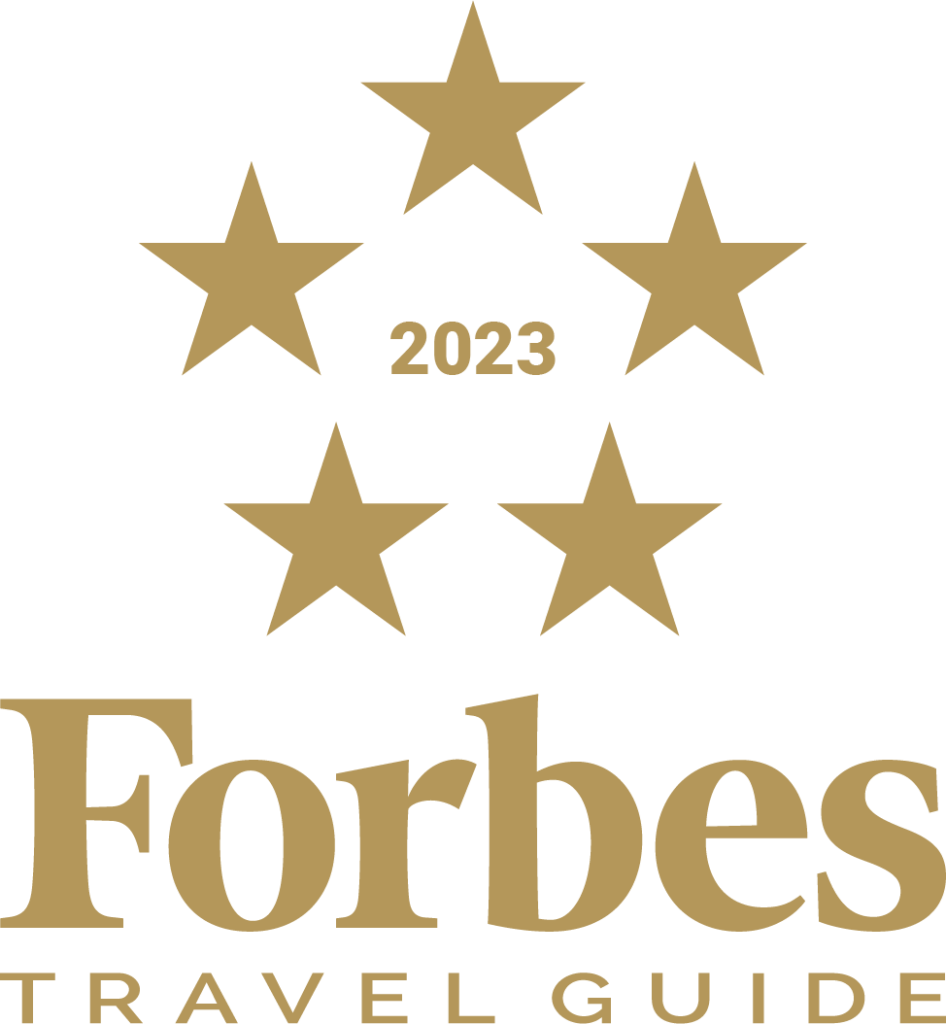 Forbes Travel Guide
Five Star Awards: Resort and Spa 2023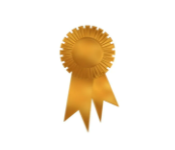 Travel & Leisure
Among the Best Resort Hotels in Mexico & Top 500 Hotels in the World 2023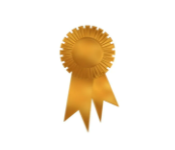 Tripadvisor
Travelers' Choice Award Winner 2022, Best of the Best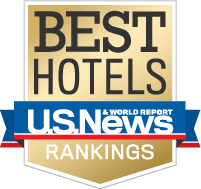 U.S. News & World Report
Rated Among Best Resorts in Cabo San Lucas & Mexico 2023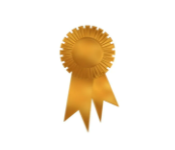 Condé Nast Traveler
Voted #1 Resort in Western Mexico, Readers' Choice Awards 2023